Regular price
Sale price
$15.00 USD
Unit price
per
Sale
Sold out
Share
'Songbird 2' is a ~7.5x7.5 inch hand-carved linoleum block print in either Black or Rose Gold ink on kraft-colored paper. 'Songbird 2' features an image of a mirrored Great Blue Heron illuminated by the full moon.
This print was inspired by my love and connection to Great Blue Herons which are a bird native to my home, Maryland. I am deeply drawn to the symbolism of The Great Blue Heron-- According to North American Native tradition, the Blue Heron brings messages of self-determination and self-reliance. They represent an ability to progress and evolve. The long thin legs of the heron reflect that an individual doesn't need great massive pillars to remain stable, but must be able to stand on one's own.

Blue Herons have the innate wisdom of being able to maneuver through life and co-create their own circumstances. Blue Herons reflect a need for those with this totem to follow theirs on unique wisdom and path of self-determination. These individuals know what is best for themselves and need to follow their hearts rather than the promptings of others. Those with the Medicine of the Great Blue Heron may sit until the rest of us lose patience. And, when they follow the promptings of the heart, they are one of the most magnificent when they choose to soar.
*Please note that due to the nature of hand-carved linoleum block printing, every print will have its own unique quality. Each edition is inspected to be the best quality and similar, but I cannot ensure exact replica of the print pictured on this site. Part of the magic of printmaking is all of the print-specific marks like "noise" or carving marks that add to the feel of the print. Please take note of this when ordering. 
View full details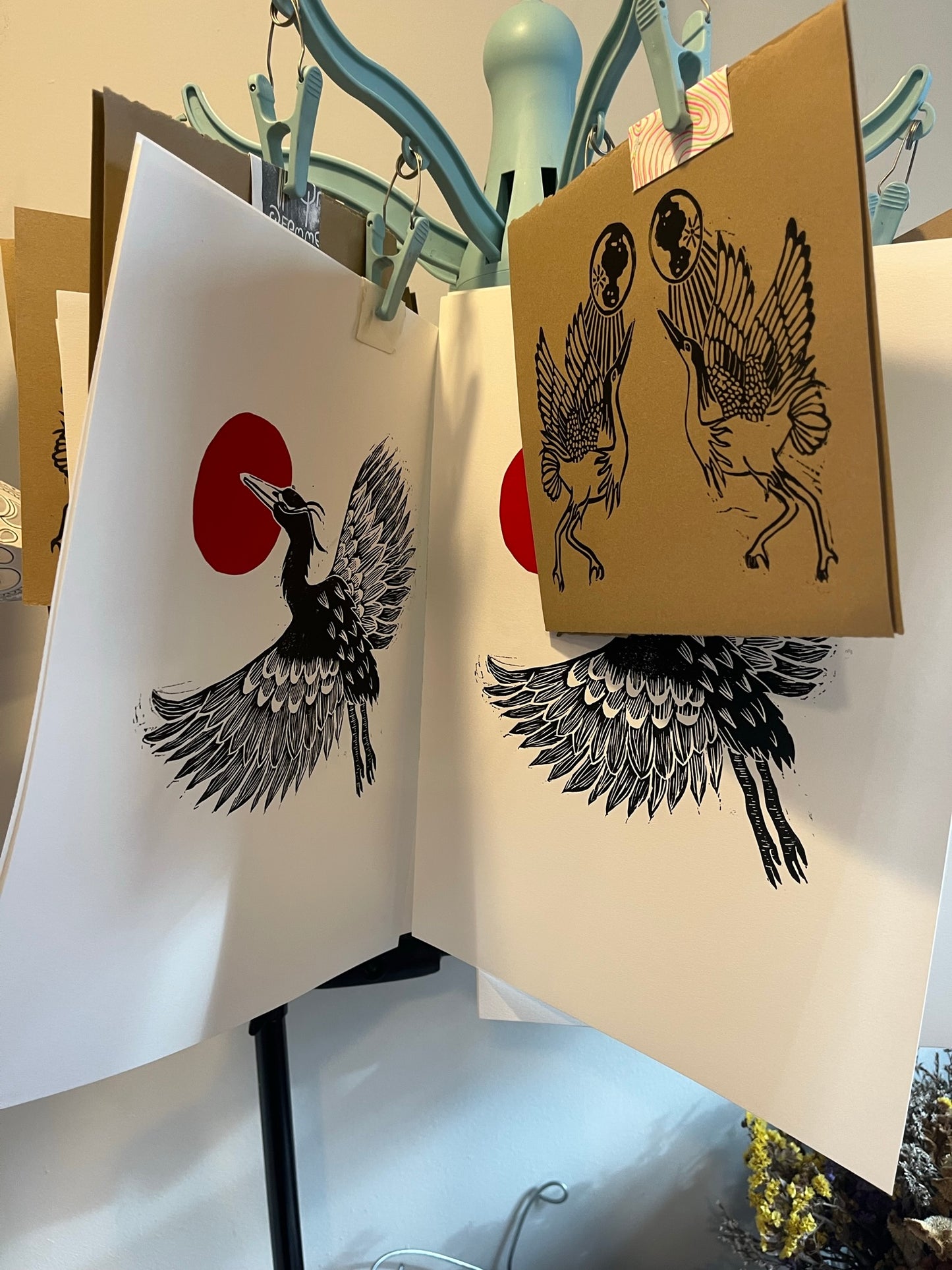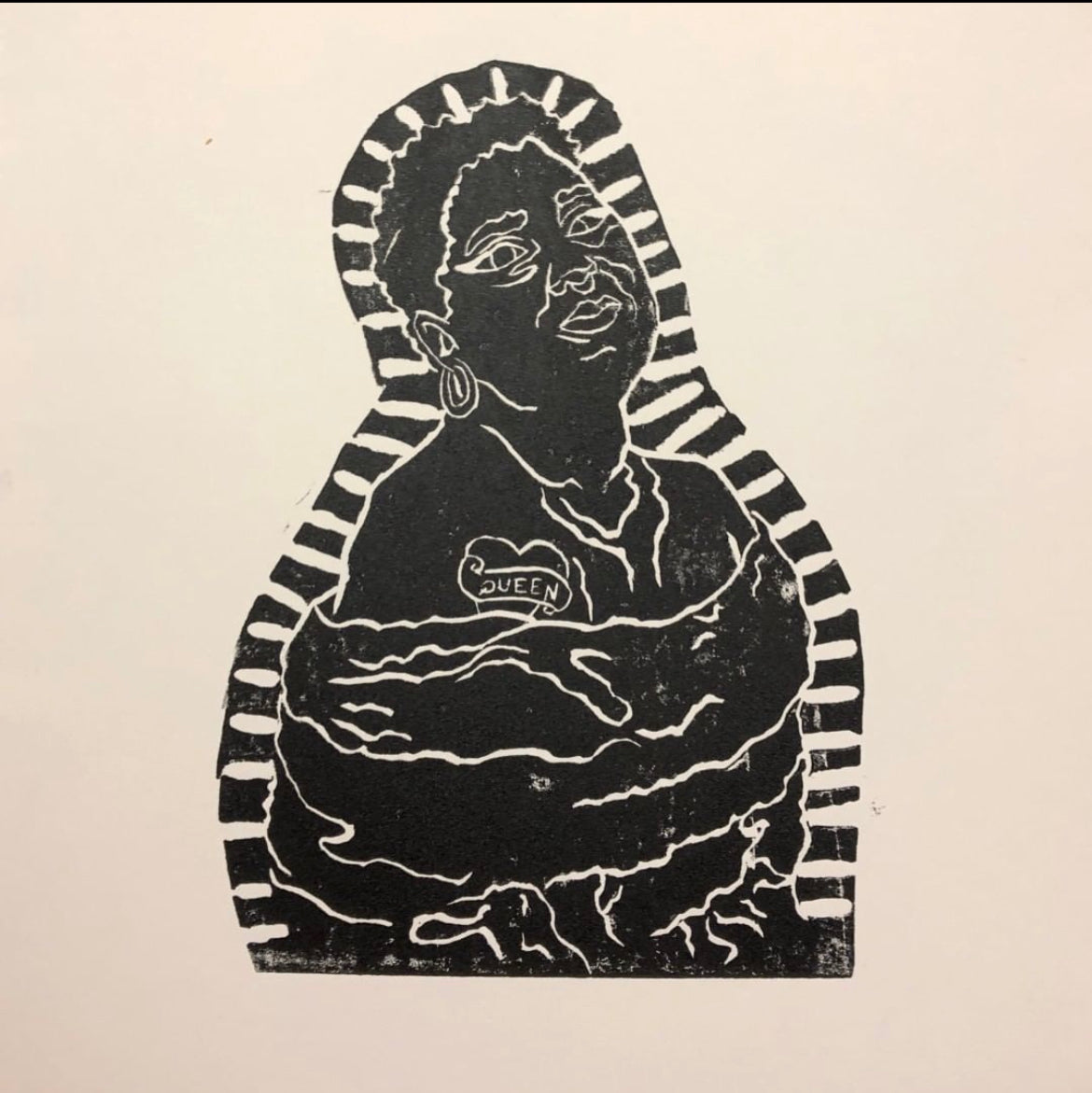 Stay In Touch!
Want to learn more about the printmking process, stay up to date on prints and upcoming workshops, and/or just enjoy some great social media? Follow me on Instagram!