Regular price
Sale price
$65.00 USD
Unit price
per
Sale
Sold out
Share
'Self-Care' is a 14x14 inch hand-carved linoleum block print on kraft brown Stonehenge paper. Originally designed in August 2020, the print was reworked into its current format in January 2022.
The print reads: "Caring for myself is not self-indulgence. It is self-preservation, and that is an act of political warfare. -- Audre Lorde". "Self-Care" boasts the famous words by Lorde, the Black Feminist scholar, activist, and pleasure seeker. It also centers the body of a Black, non-binary trans, queer person who sits upon a bed of moss and mushrooms, contemplating what rest means for them. Our dedication to our own rest is not only political, it is an act of liberation-- especially when reinforced and supported by community care.
'Self-Care' is a piece that came out of the depths of the pandemic. Originally created as a piece that would be published in a mutual aid zine-- Onlinocut Presents: Carving Out A Collective Future, featuring the printmaking art of 12 different artists from around the United States-- 'Self Care' became something even more personal to MC. This print is almost like a mirror and an ode to an ever-changing self. "Self-Care" both echos the inner beliefs of MC while also acting as a daily reminder of what is so possible, yet still difficult to hold on to.
*Please note that due to the nature of hand-carved linoleum block printing, every print will have its own unique quality. Each edition is inspected to be the best quality and similar, but I cannot ensure exact replica of the print pictured on this site. Part of the magic of printmaking is all of the print-specific marks like "noise" or carving marks that add to the feel of the print. Please take note of this when ordering. 
View full details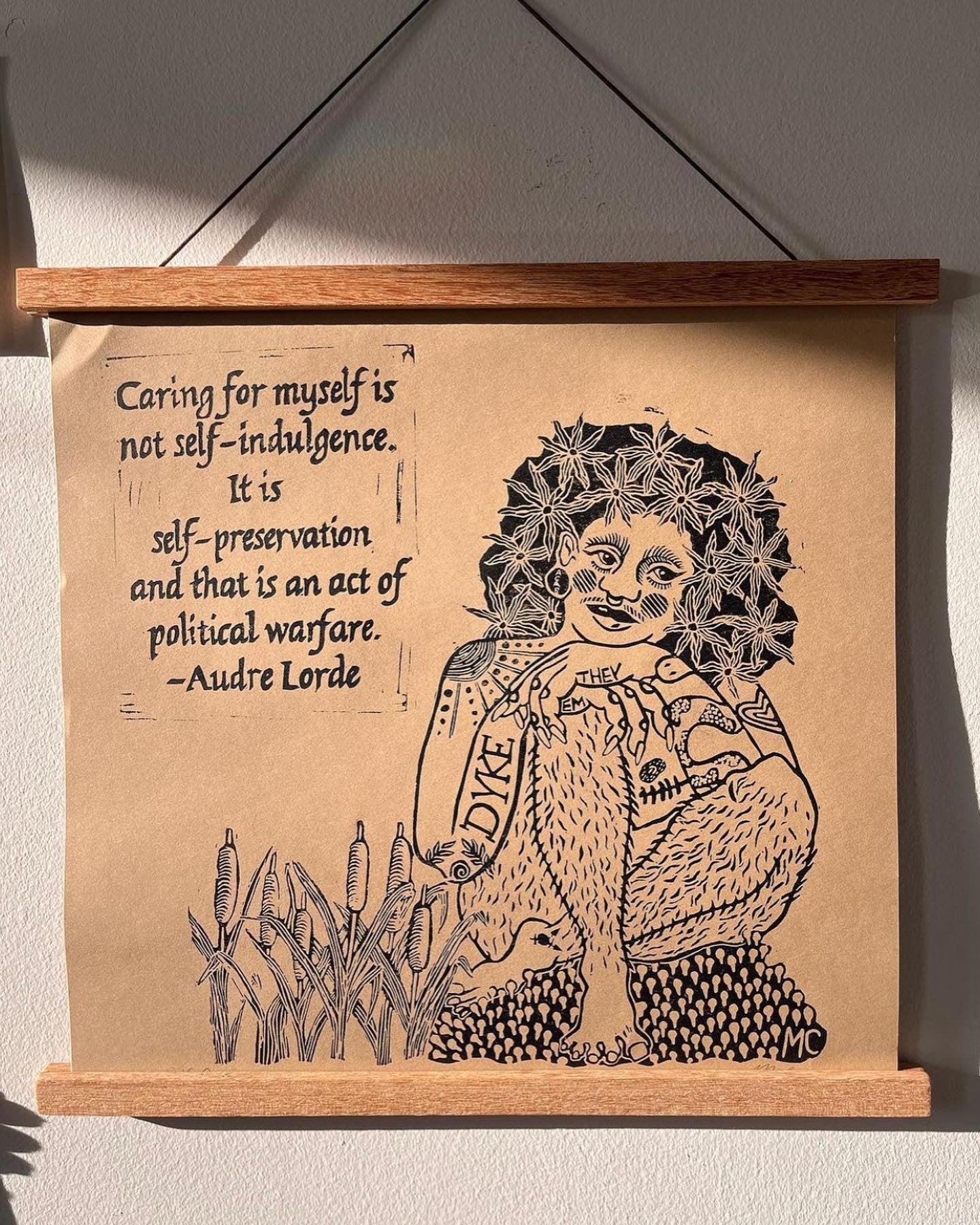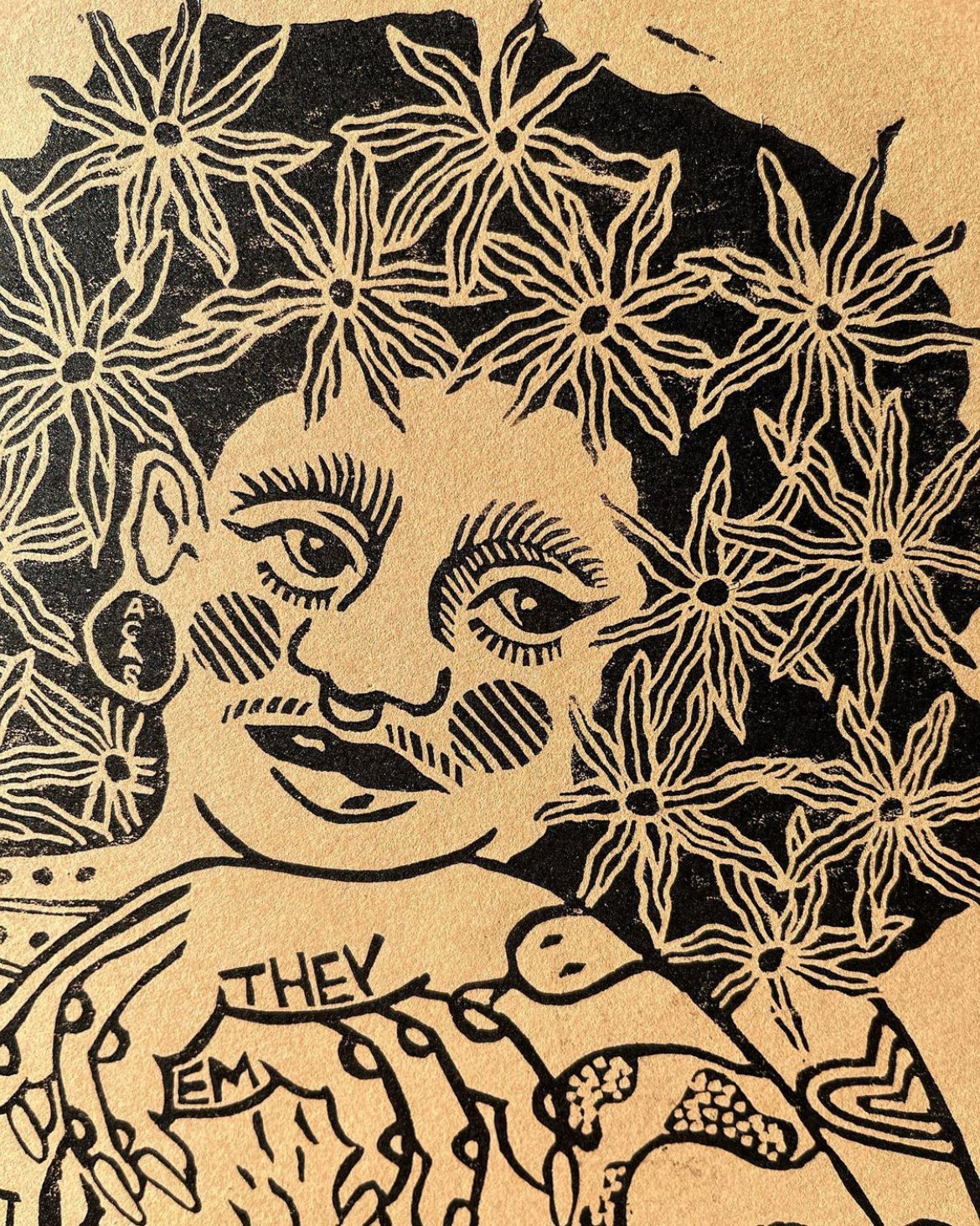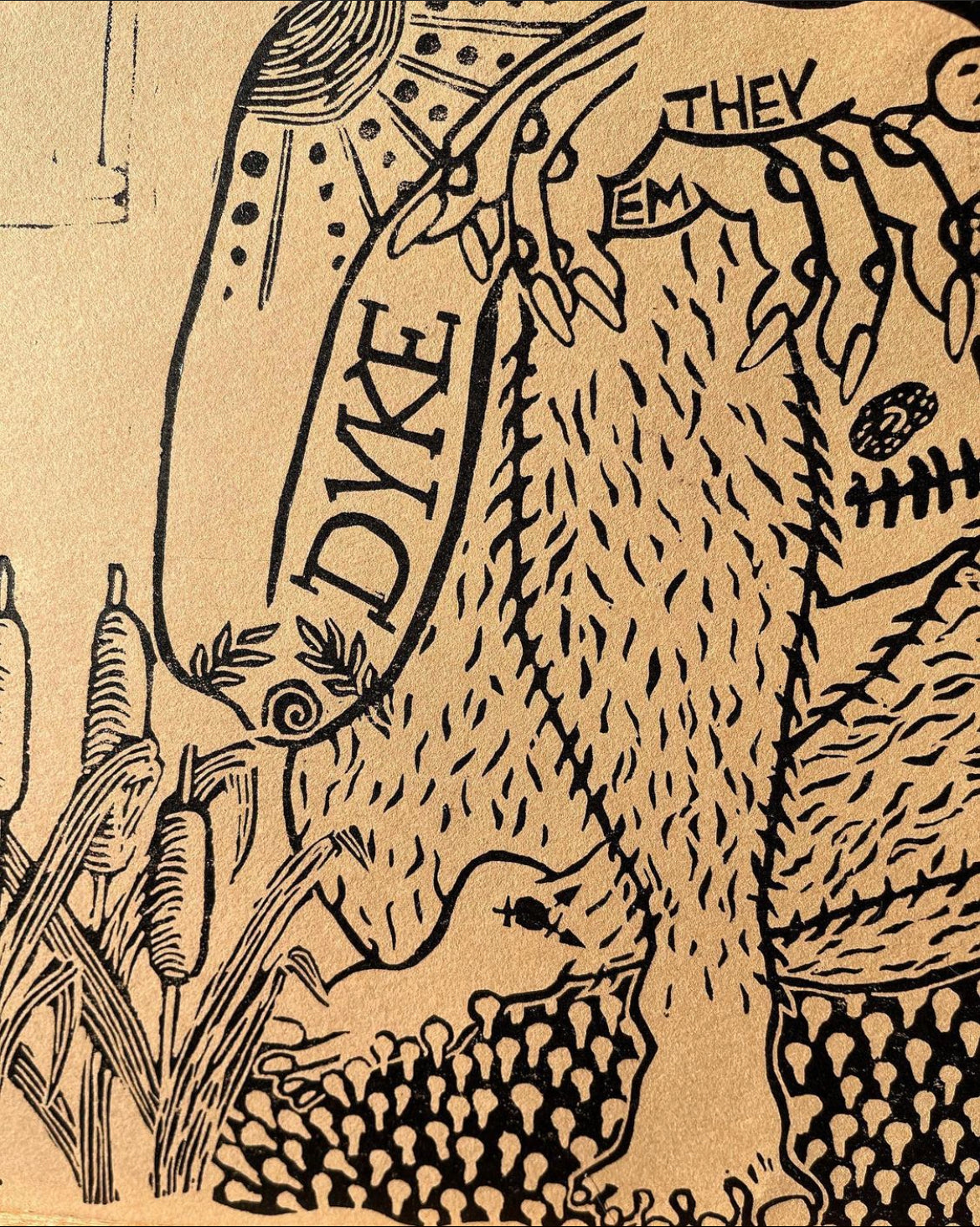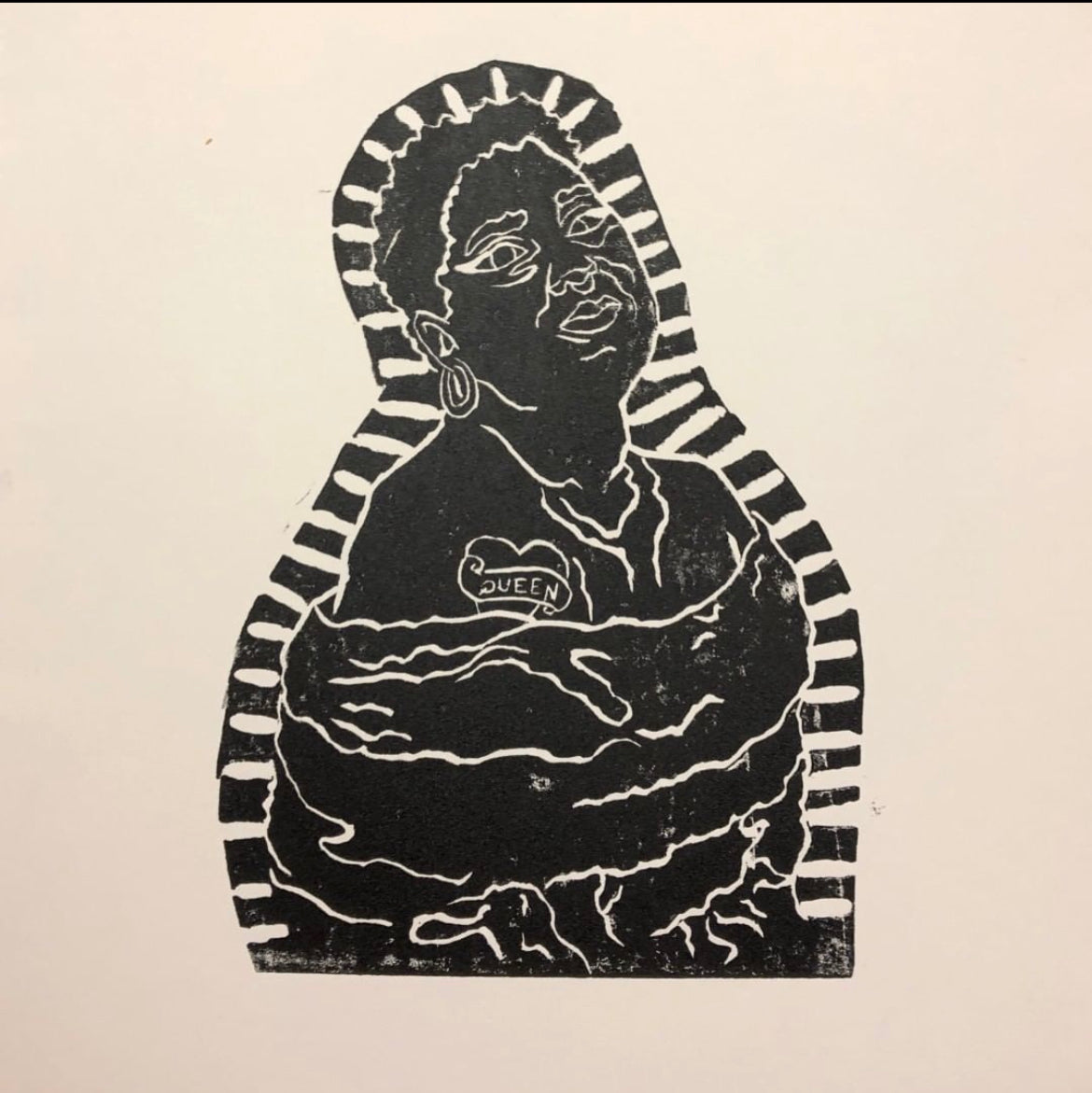 Stay In Touch!
Want to learn more about the printmking process, stay up to date on prints and upcoming workshops, and/or just enjoy some great social media? Follow me on Instagram!