Regular price
Sale price
$35.00 USD
Unit price
per
Sale
Sold out
Share
"Flow Like Water" is an 8x10 inch hand-carved linoleum block print in pthalo green ink on gorgeous cream kitikata paper. This print ships un-framed
Inspired by the my mantra of the same name, Flow Like Water, and uplifted by the lyrics of A Beautiful Chorus's song "The Waves We Give":

"Be like water, my friend You shall find a way around, or through it When nothing within us stays rigid We decide the shape we're in
We decide, we design
We decide the shape we're in And the waves we give
Empty your mind
Be shapeless, formless, like water It can flow or it can crash"
*Please note that due to the nature of hand-carved linoleum block printing, every print will have its own unique quality. Each edition is inspected to be the best quality and similar, but I cannot ensure exact replica of the print pictured on this site. Part of the magic of printmaking is all of the print-specific marks like "noise" or carving marks that add to the feel of the print. Please take note of this when ordering. 
View full details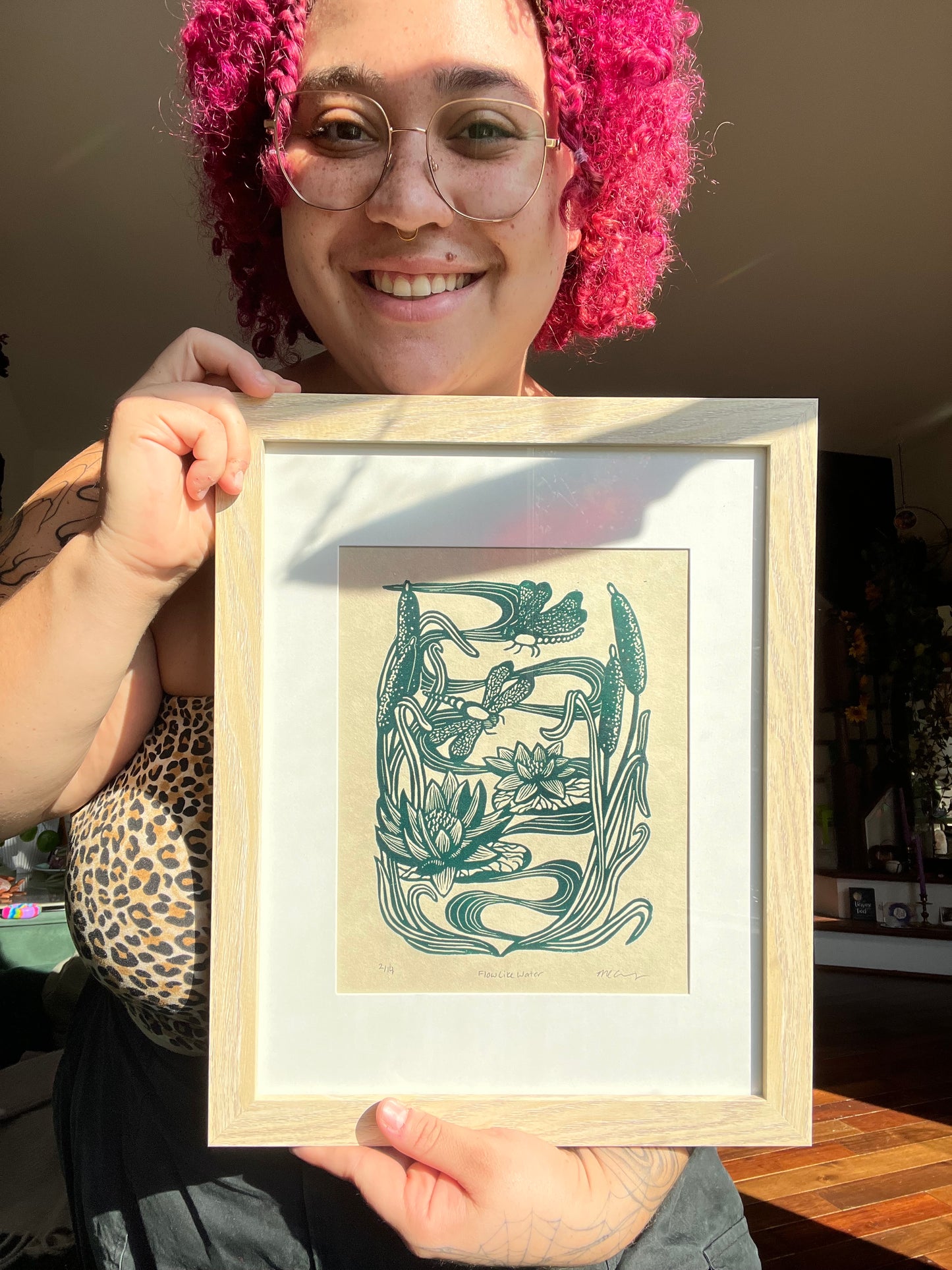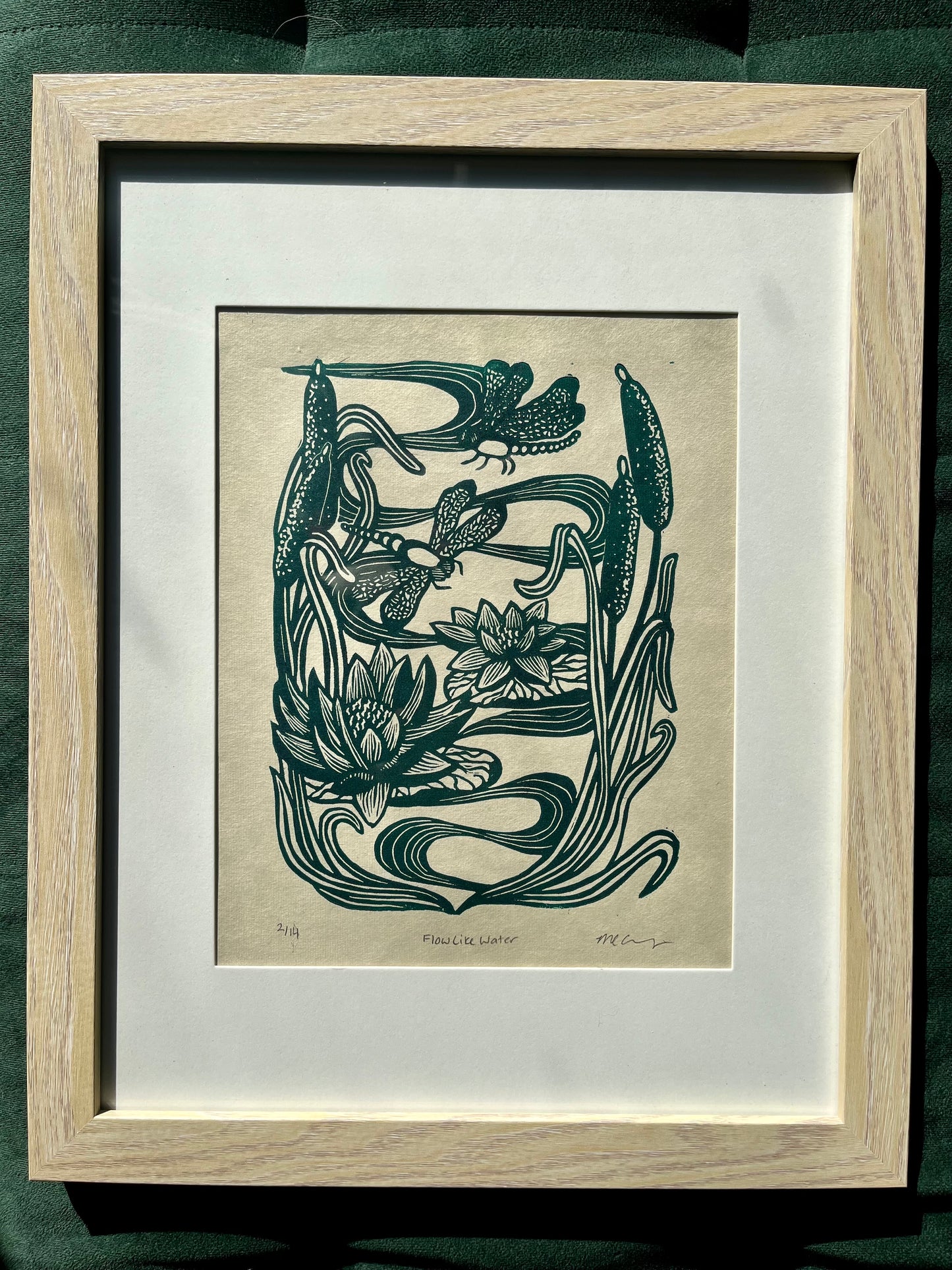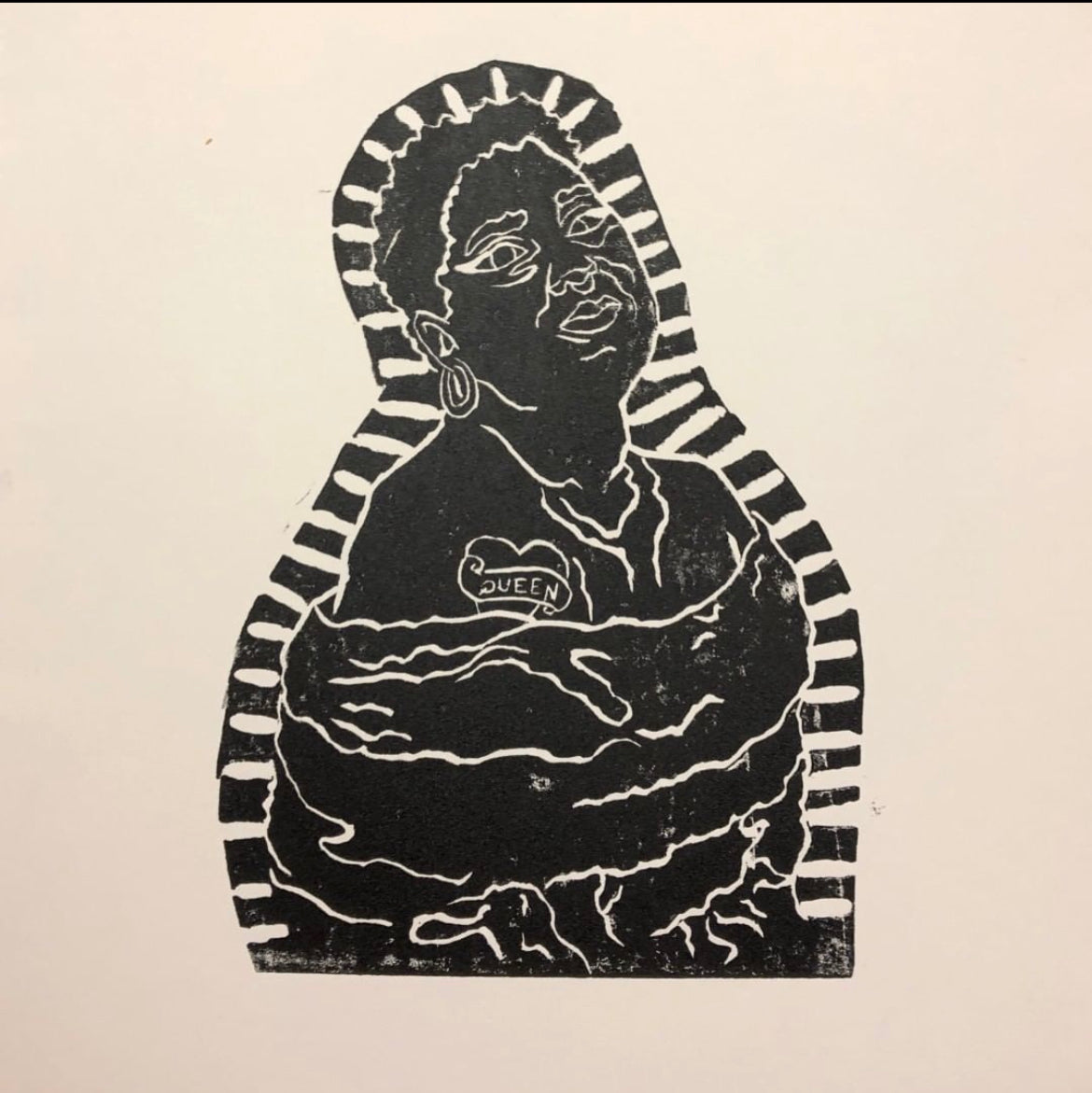 Stay In Touch!
Want to learn more about the printmking process, stay up to date on prints and upcoming workshops, and/or just enjoy some great social media? Follow me on Instagram!