Regular price
Sale price
$50.00 USD
Unit price
per
Sale
Sold out
Share
'Eye Centipede' is an 11x14 inch hand-carved linoleum block print on either Black or White Stonehenge paper. 'Eye Centipede' features a unique design of a centipede, but instead of typical body segments, the segments are eyes. This detailed piece took over 25 hours to draw and carve. This piece was inspired by a nightmare MC had three years ago. The design has been haunting them ever since and it wasn't until November 2022 that MC finally put the nightmare on a linoleum block, and carved the creepy creature. 
'Eye Centipede' is available in two colorways: black ink on white Stonehenge paper and gold ink on black Stonehenge paper.
*Please note that due to the nature of hand-carved linoleum block printing, every print will have its own unique quality. Each edition is inspected to be the best quality and similar, but I cannot ensure exact replica of the print pictured on this site. Part of the magic of printmaking is all of the print-specific marks like "noise" or carving marks that add to the feel of the print. Please take note of this when ordering. 
View full details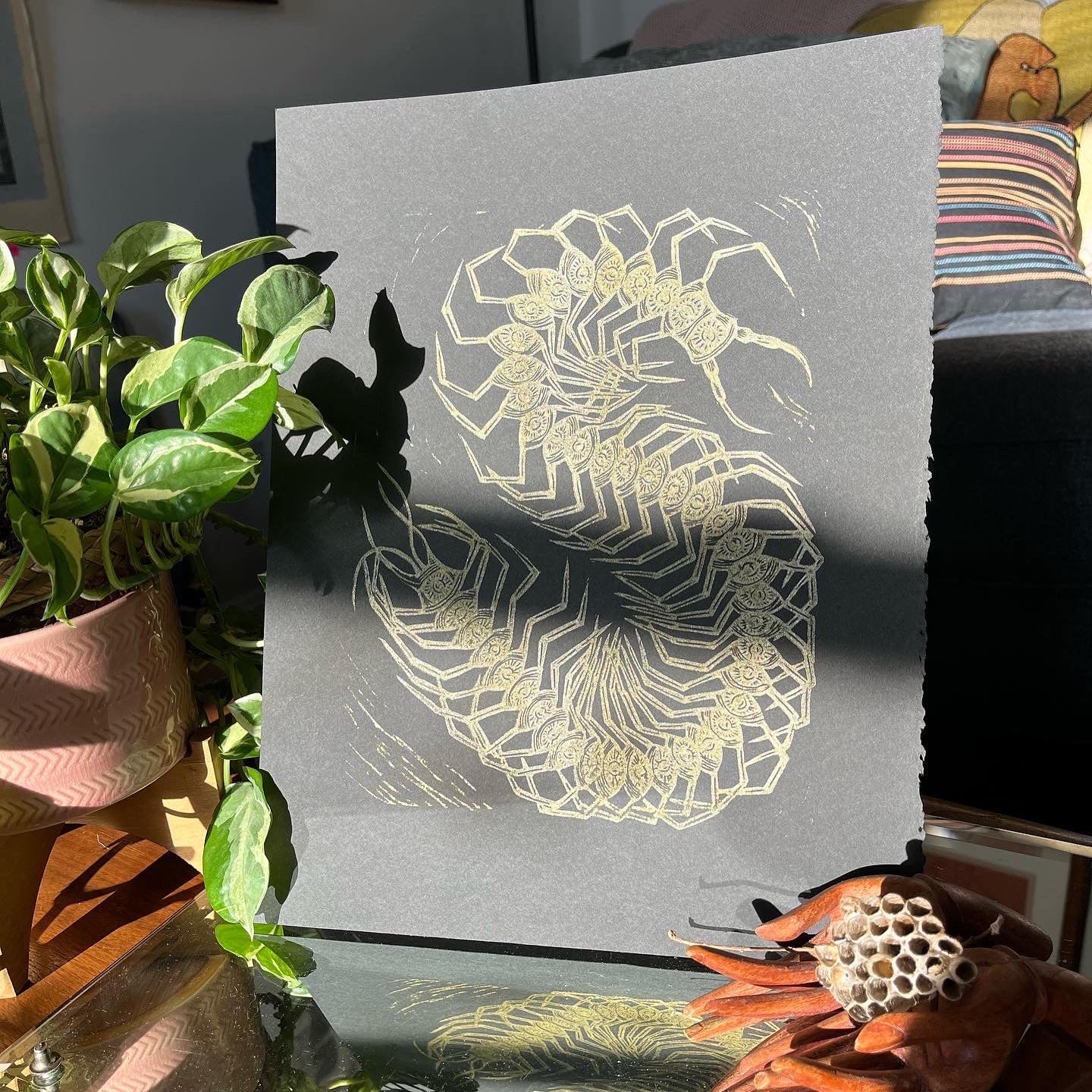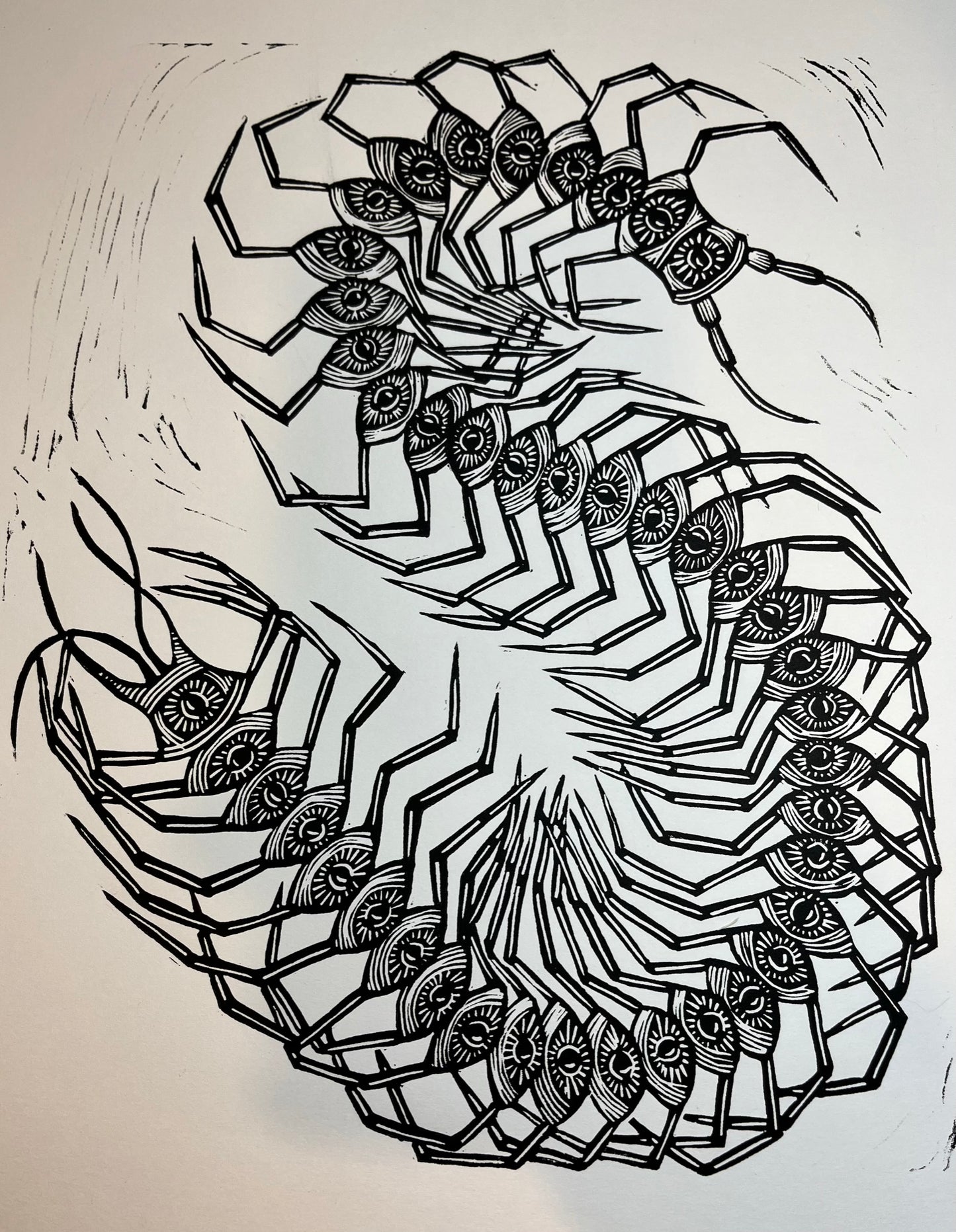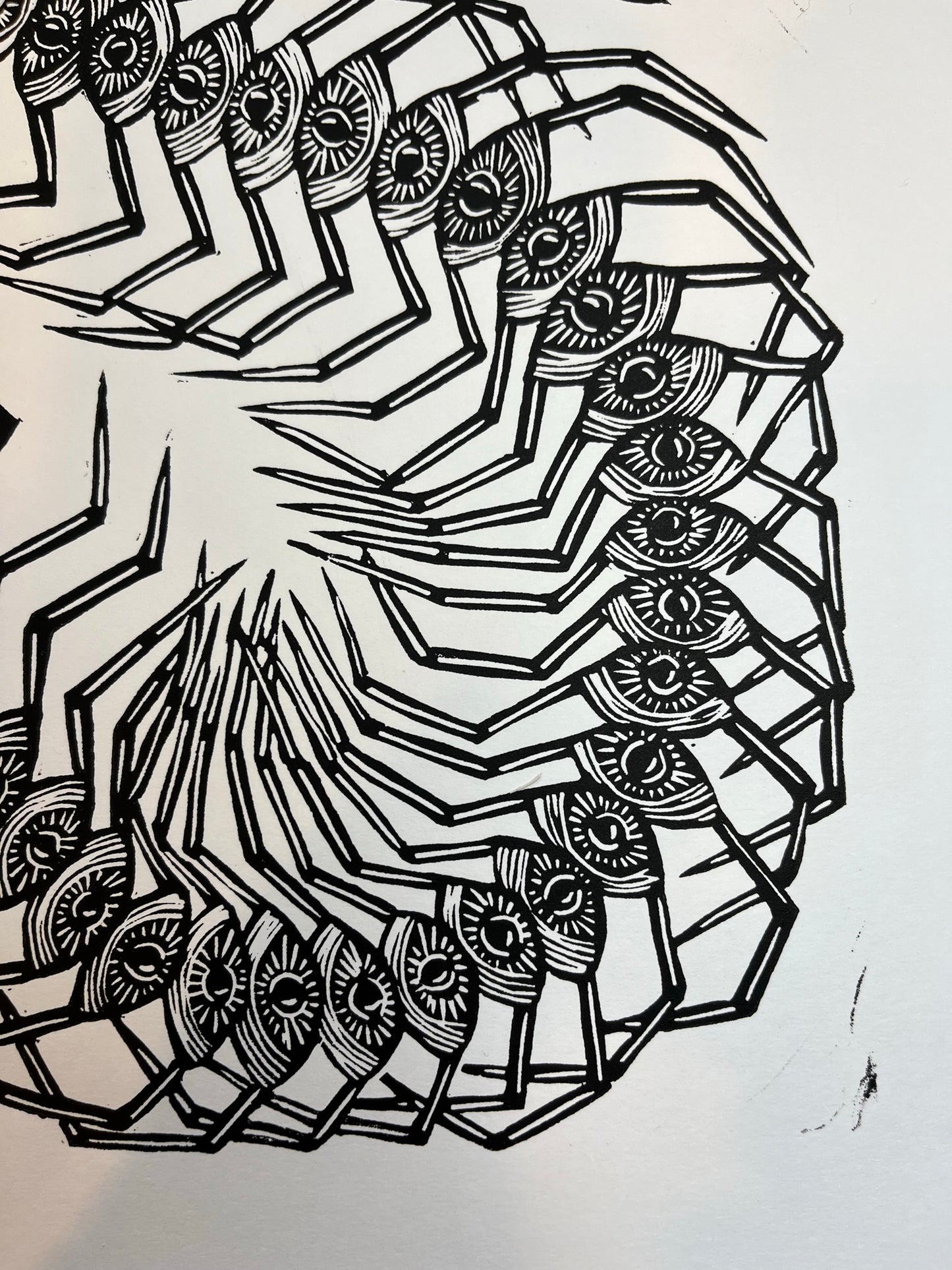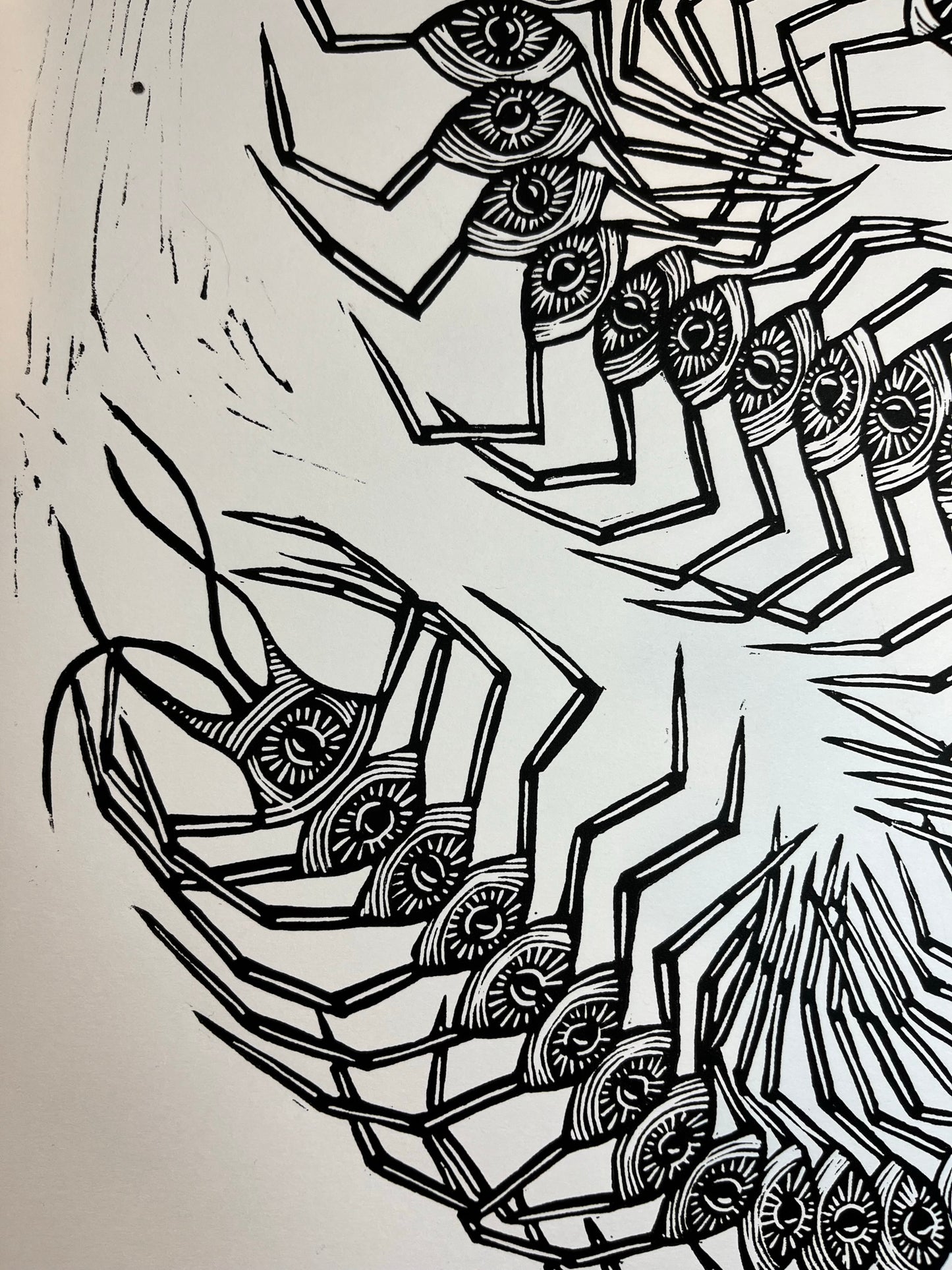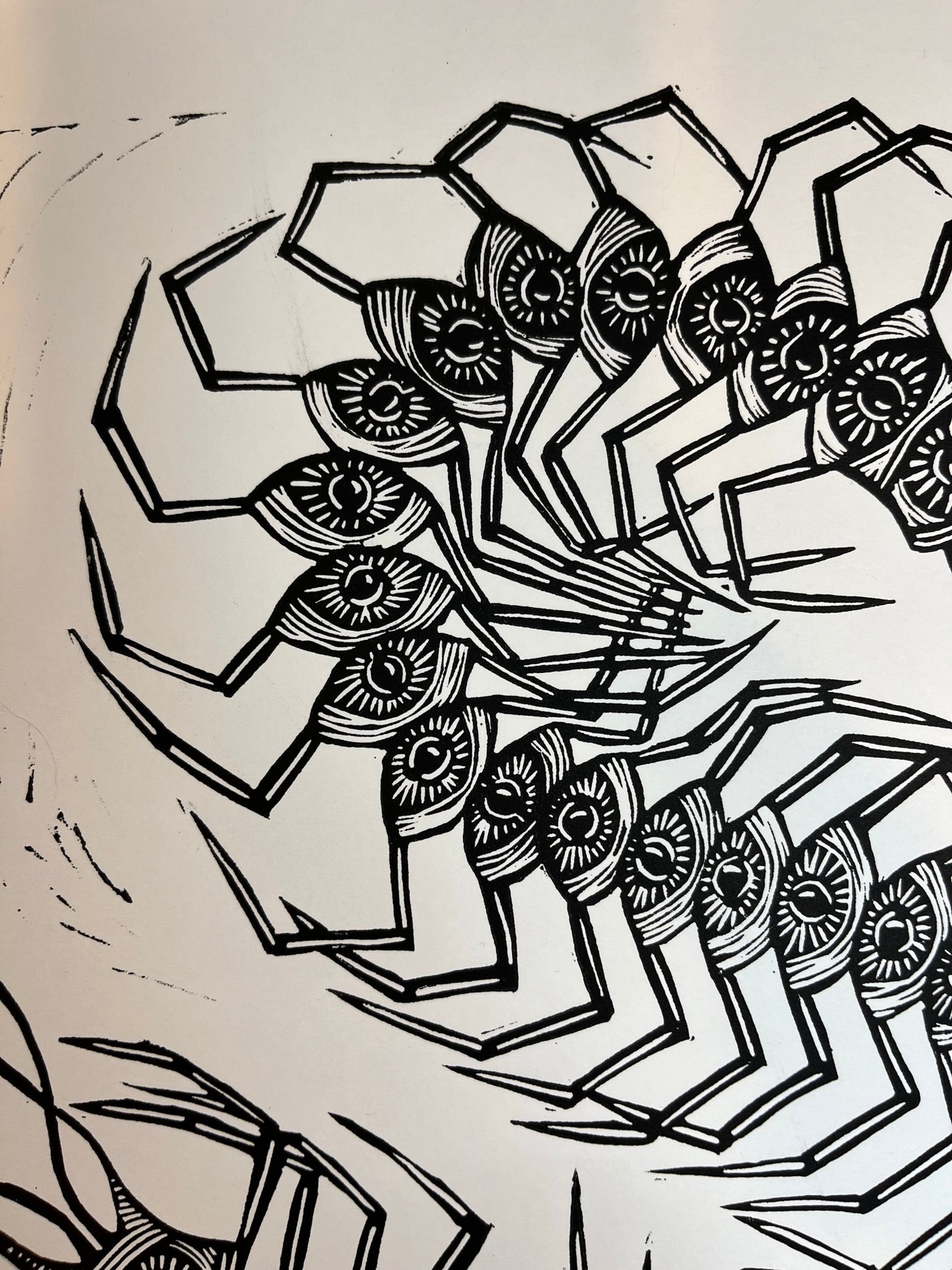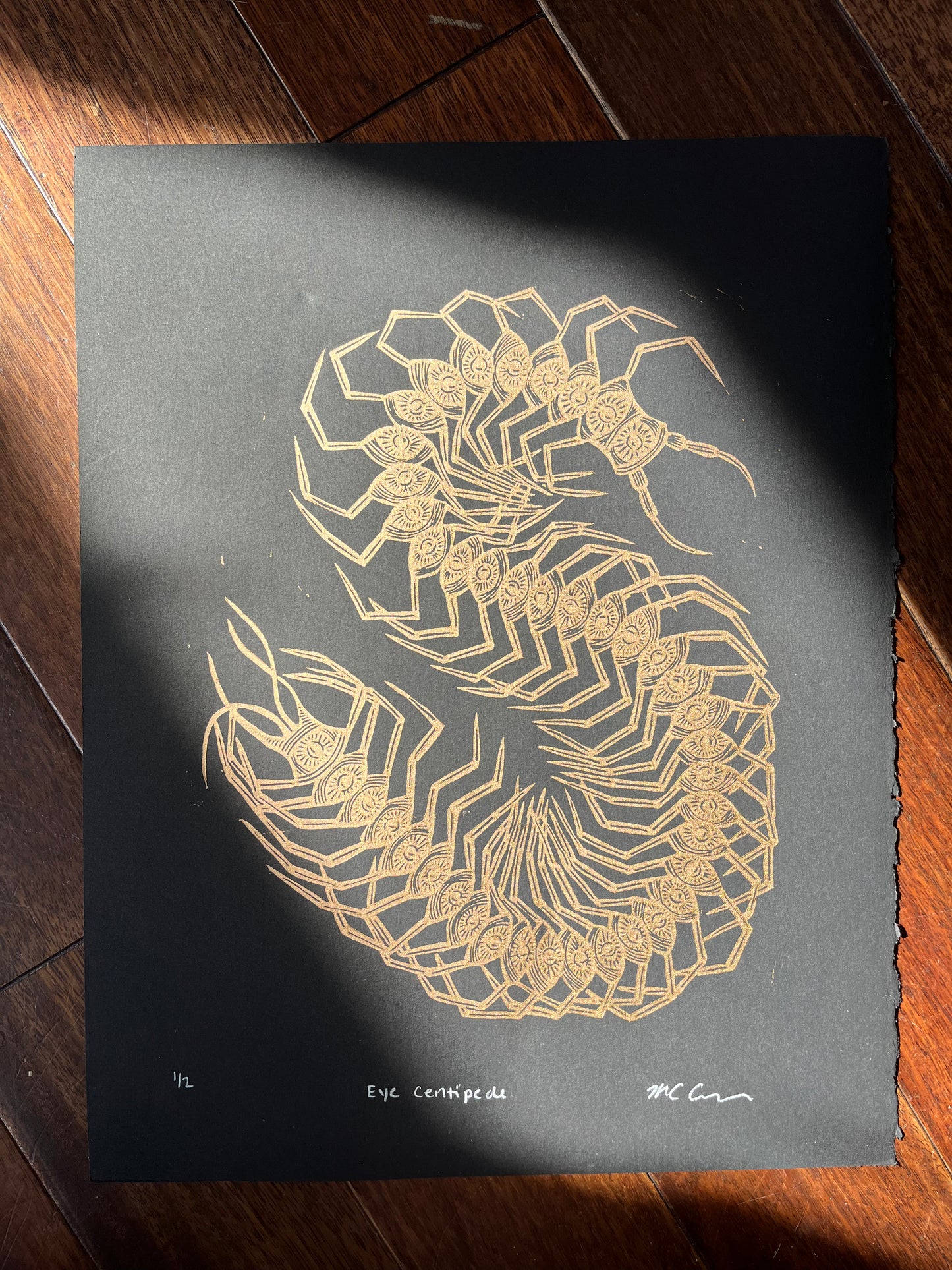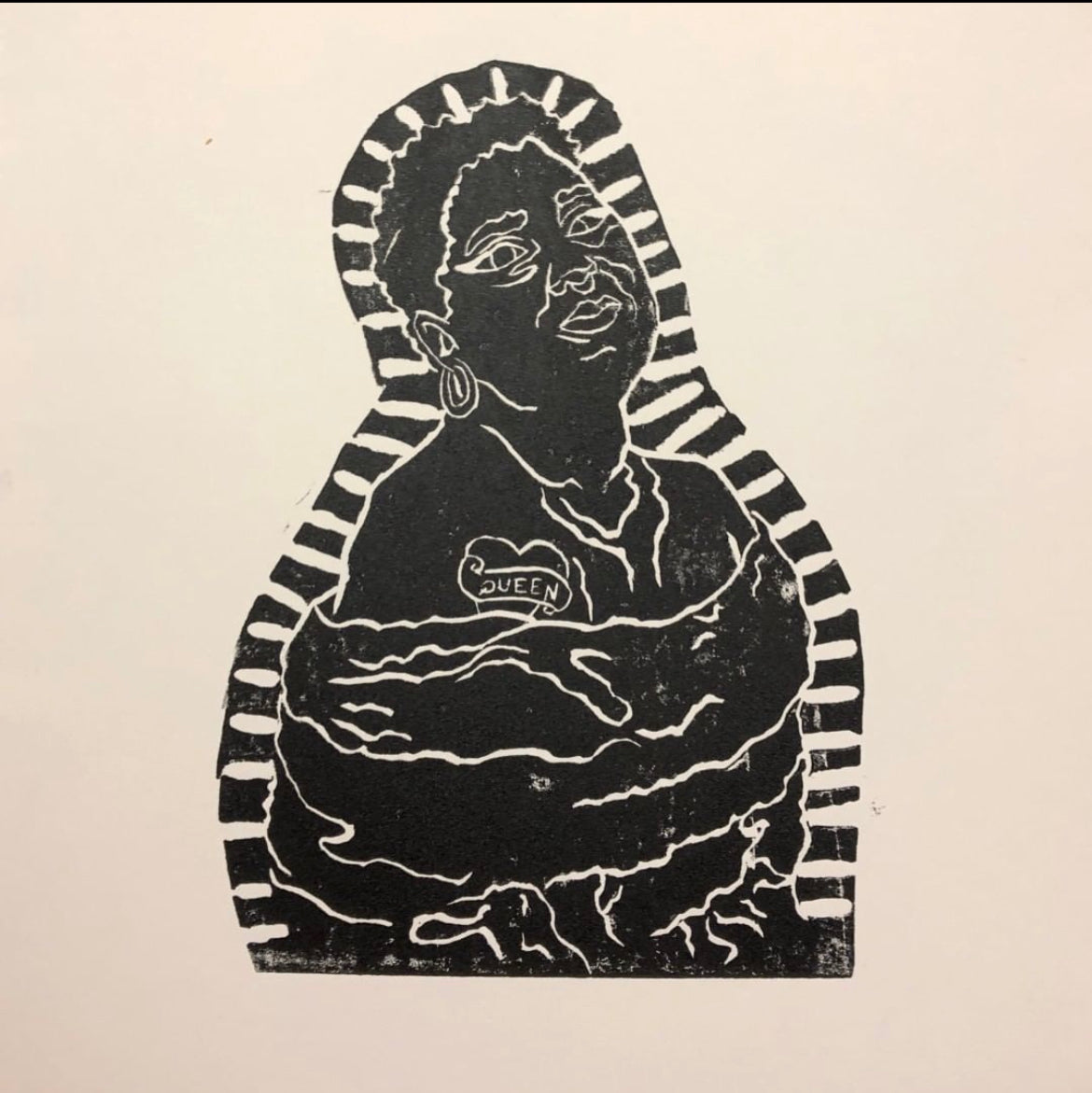 Stay In Touch!
Want to learn more about the printmking process, stay up to date on prints and upcoming workshops, and/or just enjoy some great social media? Follow me on Instagram!